I MAKE THE INTERNET WORK FOR YOU
Get a FREE SEO consultation!
Hi, I'm Ben. SEO Consultant.
Websites need to do more than look good – they need to get results. That's where SEO comes in and that's what I do. I help businesses prepare for a future where online marketing is everything.
Get a customized SEO action plan for your business website so it can do what it's supposed to do:
Grow online traffic and serve your visitors better.
Doing SEO With Your Business in Mind
I'll help your business survive in the digital era by applying a tailored SEO program using any number of these service elements.

Search Engine Optimization
Get more organic traffic from Google and the other search engines. I work hard to make sure my clients are well-served in this area: you get competitor analysis, thorough research into what drives customers in your market, technical optimization, content optimization, safe backlink aquisition and more. 

Content Creation & Management
I help clients with a range of digital marketing techniques, including content marketing. Through my content marketing company, I can produce targeted content like blogs & whitepapers, web copy and landing pages. Just like other SEO techniques, content is produced according to a strategy that's completley customized just for your business.
SEO Consulting
Got SEO questions? Need help with a specific SEO project or need someone to take a look at an issue that you're having? I offer expert advice, problem-solving, answers, and guidance on an hourly basis. Sign up for an hour or outsource a project and I'm there for you. Just ask my regular clients: they call me all the time!
SEO Audits
Wondering where you stand? Need clarity about your website's traffic? Order an audit and I'll create a blueprint for your website's future. It's an ideal way to start, especially for small businesses interested in sustainable SEO. We can use it to build a partnership together. Or, you can consider it a one-time investment and use it to build your own future plan .

E-commerce & Web Design
Are you ready to start selling things online? I'll prepare your website for entry into the exciting world of e-commerce. You'll most likely need a website makeover. So it's a good thing I also do web design, WordPress development, and shopping cart integration! I can even help with product descriptions and landing pages.

Local SEO
Ready to start capturing the local market? Need more foot traffic in your store? Wondering why your local competitors are getting all the new business? Local SEO is the answer to all of it. Make your business visible to people who are already nearby, searching for services on their mobile phones.
Why you should hire Ben as your SEO Consultant.
I'll stay ahead of trends, monitor your competition, and optimize your content. Best of all, I'll keep you informed as I guide your site through a transformation that will bring you more traffic and upgrade our online presence.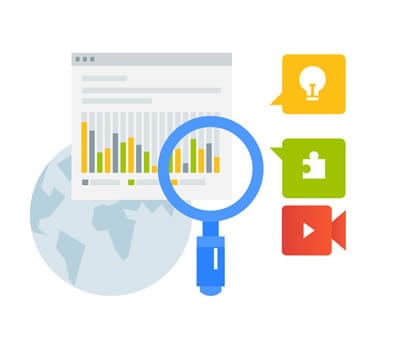 Comprehensive. I can help you with everything
Focused on ROI.  I do more than just apply Best Practices
Thorough. You get competitor research, content strategy, & more
Competent. 10+ years of SEO success
Answers to Your Questions
What is an 'SEO Expert'?
Someone who calls themself an 'SEO Expert' should have at least five years of experience… minimum. It's someone who has the experience, the smarts, and the vision that are required to create full-scale, customized SEO strategies that actually work.  An SEO expert sees the big picture and knows the history of this dynamic field & what works vs what doesn't. Being an expert requires knowing more than what you can glean off an online tutorial. Most importantly, it takes an understanding of Google's Best Practices but it goes far beyond simply applying them and hoping for the best.
Is SEO a one-time thing?
Usually not. There's always a way to improve your status in the search engines or on mobile search. But you don't have to have me do it all. You can just hire me for a one-time consultation and I can show you what's needed to optimize your site and get more traffic. And if you get stuck, I'm always here for SEO consultation where you can hire me by the hour to get you out of a jam, teach you some skills, or coach you on what to do next.
What is Content Marketing?
Like SEO, content marketing is just one piece of the digital marketing puzzle. It's the creation and promotion of content that educates consumers, highlights your brand, and brings qualified leads to your website so you can make more sales. From social media snippets and infographics to blog posts and whitepapers, "content" can be defined in many ways. Written content is almost always essential for any content marketing strategy.
Is SEO better than paid advertising?
To be honest, both approaches to getting more leads can be good. It's just that they're different. With SEO, you're making improvements to your website in ways that will still be there, even if you stop paying for SEO services. With paid advertising (PPC, for example), the benefits go away once you stop paying.
So in many ways, SEO promises higher ROI simply because of those long-lasting changes that you'll be making.